About MDBG
MDBG empowers users with everything they need to work efficiently and make timely decisions. Just point and MDBG instantly displays the information they need. MDBG's augmented intelligence model is the result of years of research at Stanford University in cognitive science and information processing.
Imagine reading and understanding websites, emails and documents in their original, native language. With augmented learning technology, MDBG helps you learn Chinese as you use it. Point your mouse over unfamiliar text and MDBG's popup window reads the word(s) and explains its meaning in a language that you can understand. Explore deeper meanings through the collective wisdom from Google, Baidu and others. Experience news, images, music and videos in their native context--like never before inside MDBG Chinese Reader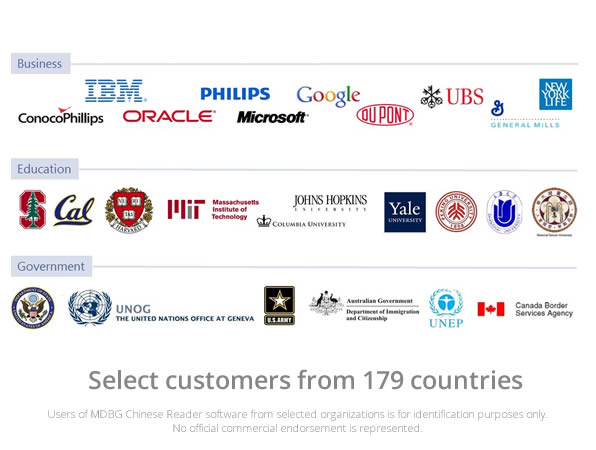 With customers from 179 countries, MDBG is helping organizations and individuals understand language faster and easier.