Selectively copy Chinese, phonetics or definitions
Start using Chinese--without typing Chinese:
1. Use Lookup, Favorites or History to find a Chinese word or phrase
2. Right-click and choose Copy from...
3. Copy only what you need: Simplified Chinese, Traditional Chinese, Pinyin, Bopomofo (zhuyin fuhao) or definition
4. In your application, choose Paste (Ctrl+V)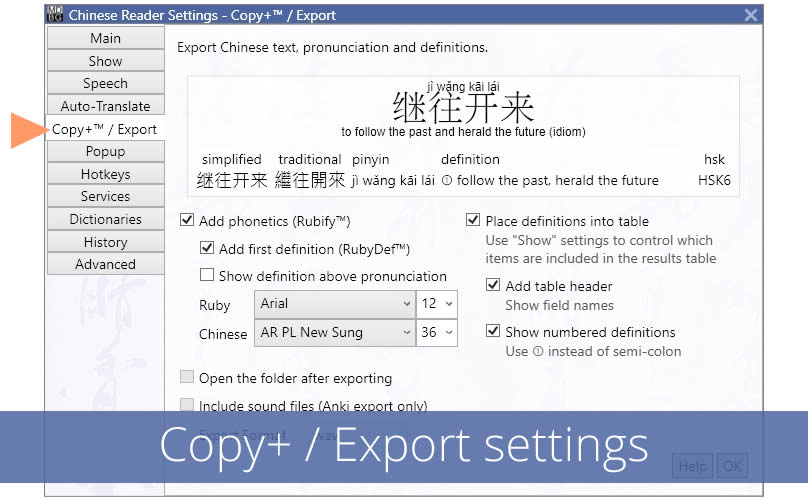 In Settings > Copy+ / Export, select the elements and format you require: phonetics, definitions, table header, font, etc.
Hotkeys for Selective Copy
Copy simplified: Ctrl+Alt+S
Copy traditional: Ctrl+Alt+T
Copy Pinyin: Ctrl+Alt+P
Copy Bopomofo (zhuyin fuhao): Ctrl+Alt+Z
Copy definition: Ctrl+Alt+D
Enable/disable hotkeys in Settings > Hotkeys