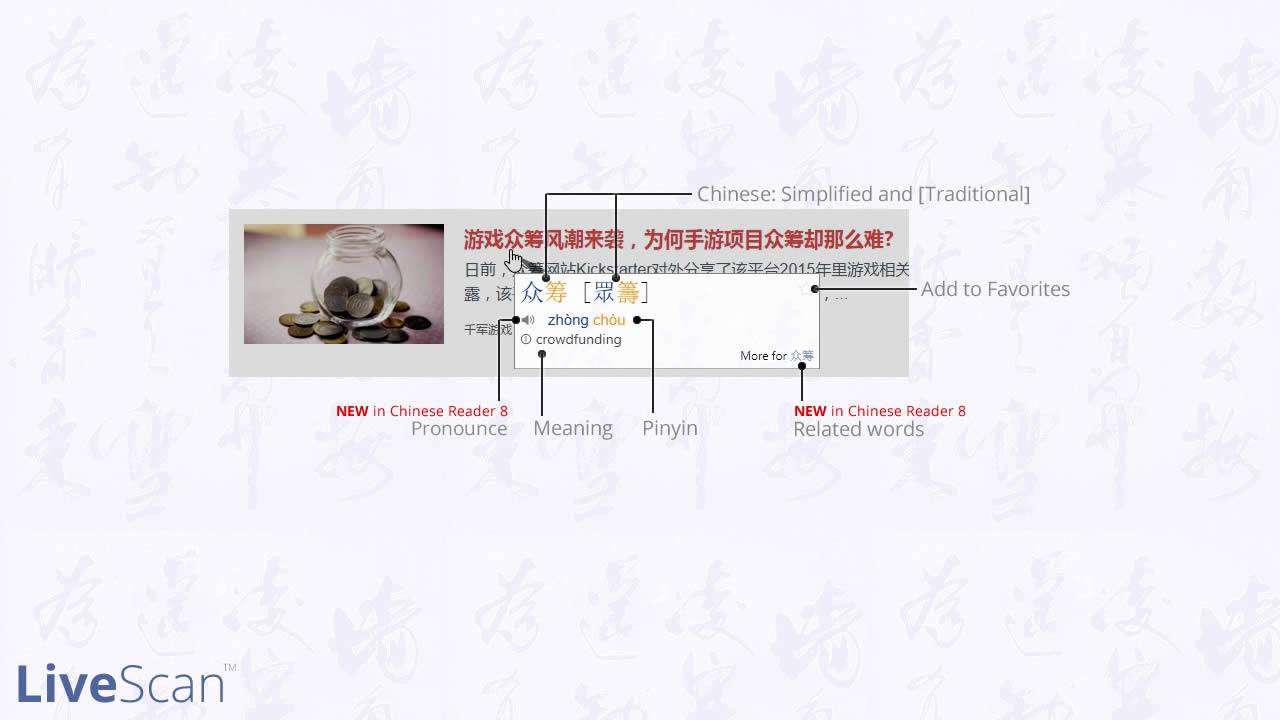 Point and understand
MDBG Chinese Reader works inside the websites, documents and emails that are important to you. The LiveScan popup window pronounces word and phrases in Mandarin and Cantonese. Follow along as you view Pinyin phonetics and meanings in English and other languages.
With over 114,000 entries for contemporary words, names and idioms in the Chinese-English dictionary, Chinese Reader has the vocabulary you need to master Chinese. Since this dictionary is installed on your computer, it's always available--even when your Internet connection is slow or unavailable. Additional Chinese dictionaries and samples are available.
Chinese (simplified and tradition) - characters are enlarged and shown with ColorTones. Easily view character and stroke details
Pinyin (or Bopomofo) phonetics - guide pronunciation
Meaning - definition (in English, et al.). Personalize definitions with your own meanings, usage notes and examples
Add to Favorites - tag for future reference
More - show related words and phrases
Optional. HSK (Hanyu Shuiping Kaoshi) level for Chinese proficiency test. Basic words are HSK1; advanced words are HSK6
Toolbar
When you move your mouse cursor into the window, the toolbar will appear.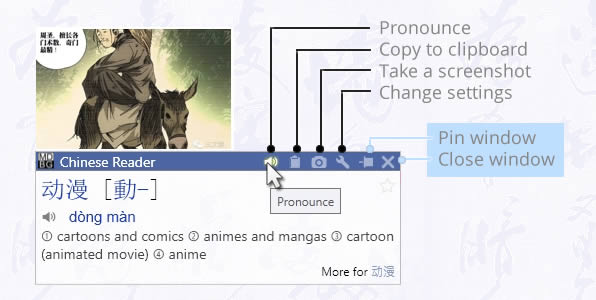 Pronounce - hear the words read aloud
Copy to clipboard - copy words to the Windows clipboard
Take screenshot - save screenshot into your Pictures folder
Add to Favorites - tag for future reference
Change Settings - open Settings window
Pin window - hold window on the Windows desktop
Close window - window closes, but Chinese Reader will still be running in background